Regular price
$129.95 USD
Sale price
$90.96 USD
Unit price
per
Sale
Sold out
Our full selection of corsets and complete range of sizes are always available at Timeless-Trends.com.
SKU: GST-561
Our Happy Oranges corsets are just adorable! Add a touch of cuteness to your corset collection with oranges and blue leaf patterns, made of 100% cotton with matching trim and laces. The perfect corset for cosplay, photoshoot, etc.
These items are returns from our customers and are in their "NEW-Original" condition.  Each item has been inspected, cleaned, and repacked into new bags and boxes. They are now ready for use. Sizes are limited, and all sales are FINAL.  
Even curvier than the Hourglass cut, the Gemini cut is designed for those with naturally curvy figures or experienced corset wearers. Comes with 6 garter tabs. 

Your high hip must be at least 10 inches greater than your waist to fit the Gemini Corset.
The Conical (Straight) rib is cut straight from the underbust to waist, and will give you a tapered look with more compression on the floating ribs. This is recommended more for experienced corset wearers and those with a naturally smaller or flexible ribcage.

CURVE:
The Gemini corset is designed for experienced corset wearers or those with naturally curvy figures. It is one step curvier than the hourglass corset: where the hourglass has a 6.5" rib spring, the Gemini will have an 8" rib spring. Where the hourglass has a 10" high hip spring, the Gemini has a 12" high hip spring. A customer who can fit the hourglass corset in size 26" should be able to comfortably fit the Gemini in size 24".
A LONGLINE LOOK - WITHOUT THE LENGTH:
The Gemini has the look of a longline corset, so it extends down over the hips on the side and accommodates a 16" low hip spring. The longline corset is aesthetically preferred among some corset wearers. The extra smoothing and support over the hip area provides a beautiful silhouette, and in many cases the corset snuggles better under the waistband of slacks and skirts compared to corsets cut high over the hips. However, you don't have to be long-waisted to wear the Gemini, because it's same length as the regular hourglass in the front and along the princess seam! It will fit anyone with a waist length of 9 inches or more. It will fit like a comfortable longline corset for a petite or short-waisted person.
EXTRA BONES FOR SUPPORT:
For sizes 22 and larger, the Gemini corset has extra spiral steel bones in the center of some panels to provide extra vertical tension to the corset, preventing wrinkling or buckling of the fabric and ensuring it stays smooth on the body. The spiral steels are still the high quality, flexible, comfortable bones you've come to know from Timeless Trends.
Dimensions in Inches:
Center front: 11" with 10" busk
Underbust to hip: 9.5"
Side length: 11"
Center back: 13.5"  
Springs (all measured from the bottom of the waist tape) :
Rib spring: 8. inches 
Upper hip spring: 12 inches 
Corset pattern designed in collaboration with Lucy's Corsetry!
Share
View full details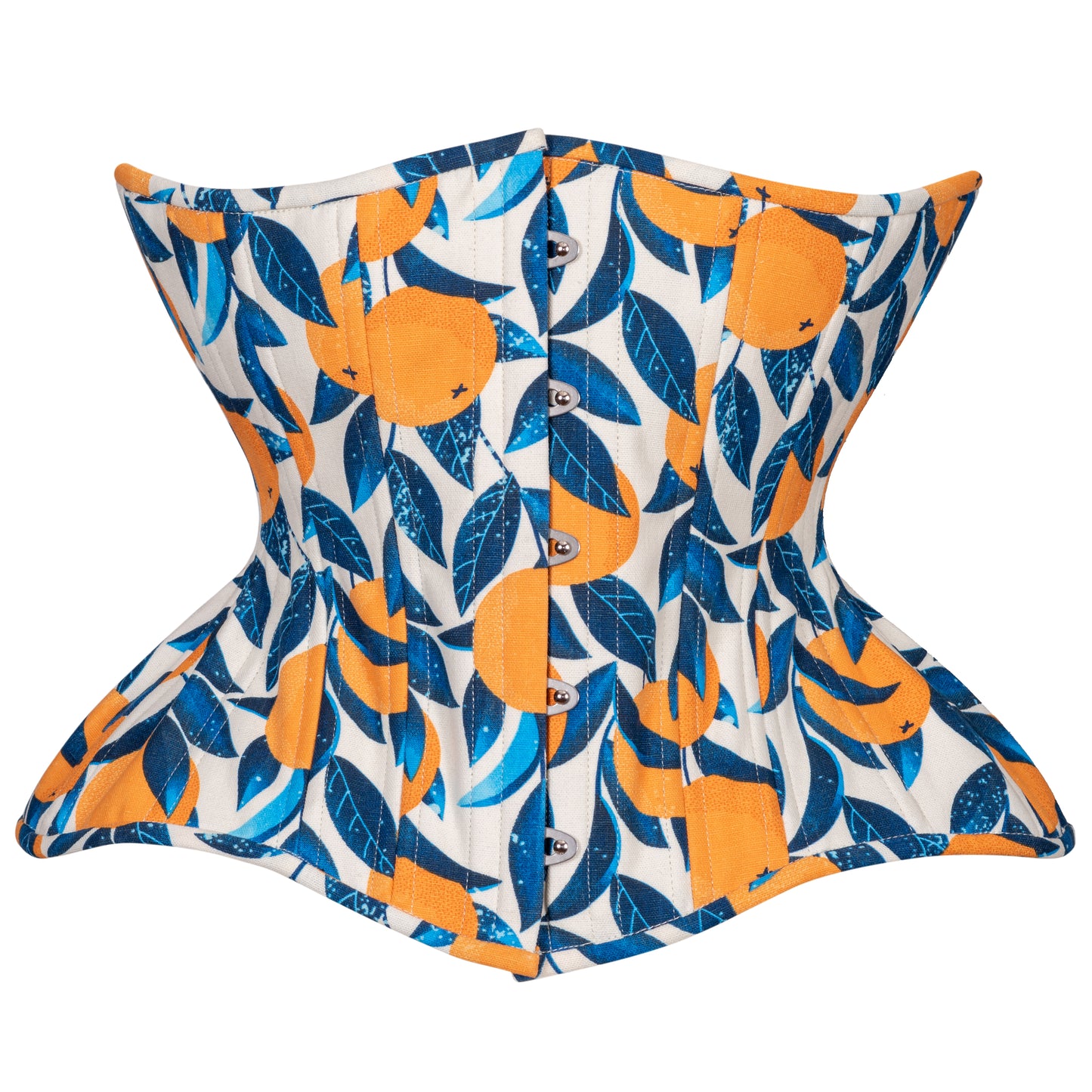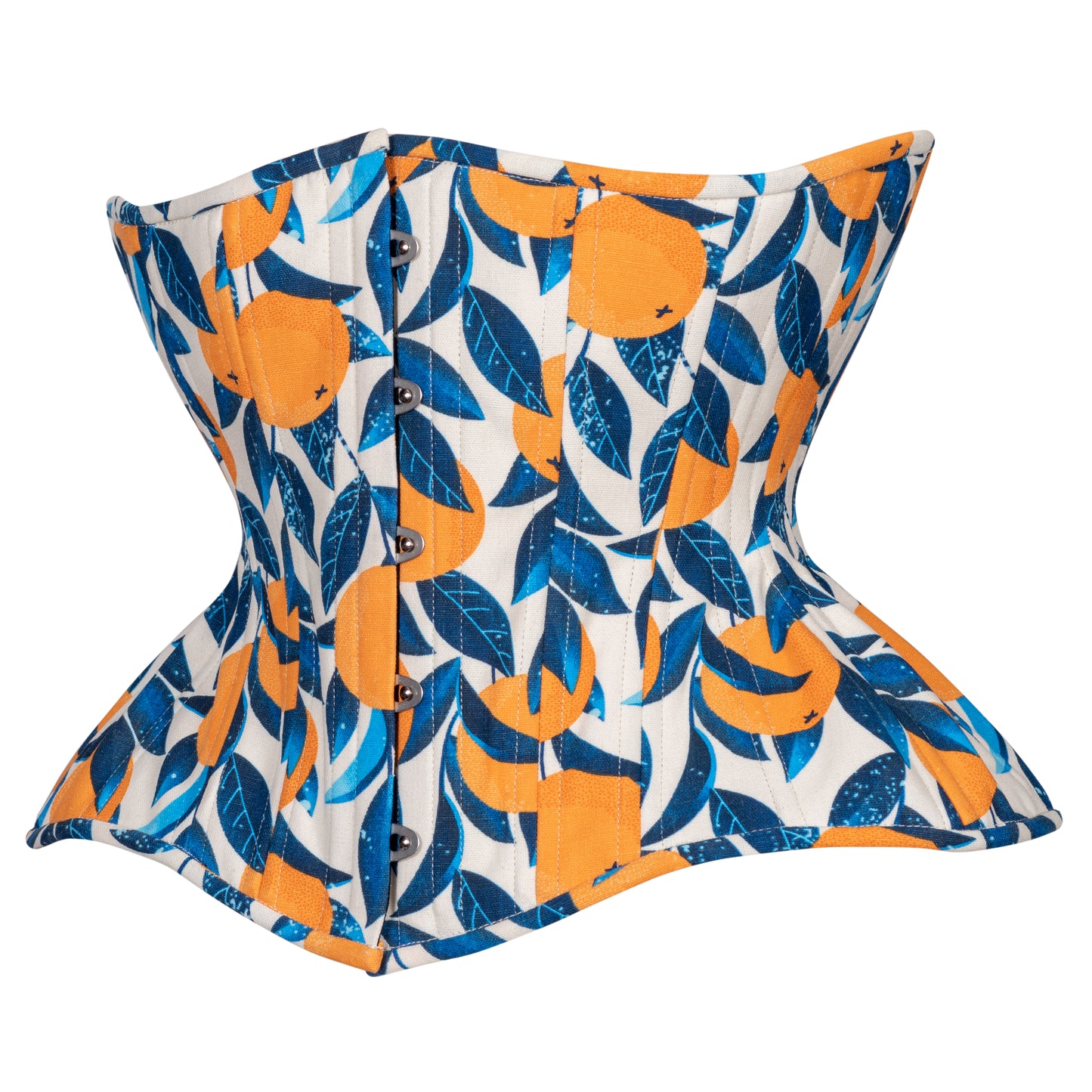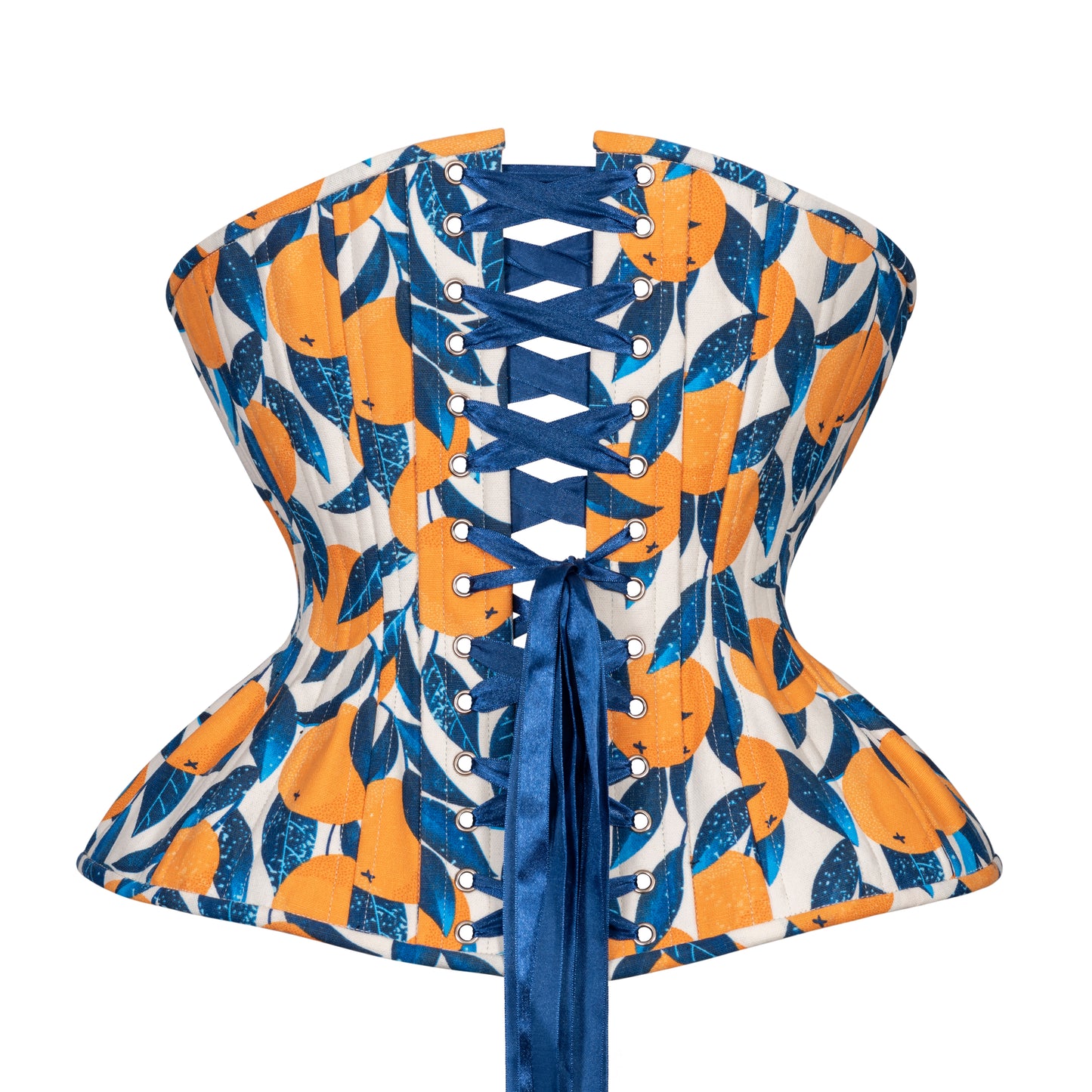 Sizes and styles are limited in Timeless Returns.
Our full selection of corsets and complete range of sizes are always available at Timeless Trends.com.