Regular price
$139.95 USD
Sale price
$97.96 USD
Unit price
per
Sale
Sold out
Our full selection of corsets and complete range of sizes are always available at Timeless-Trends.com.
 SKU: OHR-003 
Designed with comfort and style in mind, the new Black Cashmere Hourglass Overbust corset is ready to become a staple to your wardrobe! Fashion fabric outer layer is made of 100% wool cashmere.  With its matching trim and satin ribbon this svelte corset is perfect for everyday shape wear or style.
Pair it with a pair of jeans and boots, or slip it over a colorful dress for a statement. Whether you wear it under or over your clothes, comfort and style is mere button-clicks away. 
These items are returns from our customers and are in their "NEW-Original" condition.  Each item has been inspected, cleaned, and repacked into new bags and boxes. They are now ready for use. Sizes are limited, and all sales are FINAL. 
This corset is constructed in our most popular hourglass shape as an overbust, available in three cup sizes to fit your body.  This silhouette has a higher back for comfort and support with a built in modesty panel.  The front bust lacing provides for additional flexibility for fit and exposure to provide you with the comfort and curves you deserve.
Thank you to all the contributors who have worked with us over the years to make this corset possible:
Amber Welch for the initial design.  Lowana O'Shea (Vanyanis) for adjusting the pattern for comfort, and Lucy (Lucy's Corsetry) for her input to making this possible, and all our customers who asked for the Hourglass Overbust!  
Constructed with 20 flexible spiral steel stays for added comfort and better form
6 spring steel stays supporting the grommets and busk
½ inch wide flexible steel busk front closure
3 layers of fabric: 2 inner layers constructed from high quality cotton twill Outer layer of fabric constructed from 100% wool Middle layer laminated to outer layer of fabric for added strength and a smooth finish
Waist tape for added support at the waist line
Comes with an attached modesty panel.
Laced with black single faced satin ribbon
6 garter loops
Dimensions in Inches:
Center Front: 15.5" 
Side Seam: 13"
Center Back: 15.5" 
Princess seam (apex): 16"
Hip Springs: 11"
Bust Spring Small: 7"
Bust Spring: Medium: 9"
Bust Spring: Large 11"
Cup Sizes:
Cup sizes for the Hourglass Overbust are based upon your bust measurement and the corset size. You will also need to consider both the front and back lacing gap. To determine your cup size, measure your bust at its fullest.  Subtract the corset size from your bust measurement.  This is your bust spring. 
REMEMBER:
you have a lacing gap in the back and a lacing gap in the front to consider.
EXAMPLE:
  Your natural waist measures 37" this equals a size 30 in the Hourglass.  Your bust measurement is 38".  Subtract 30 from 38 = 8 this is your bust spring. You want a snug cup fit with some open front lacing, and a small lacing gap = Small Cup  You want a looser cup fit with closed front lacing and no back lacing gap = Medium Cup Or, if math is not your strength, email
support@timeless-trends.com
and we will be happy to assist you.    
Share
View full details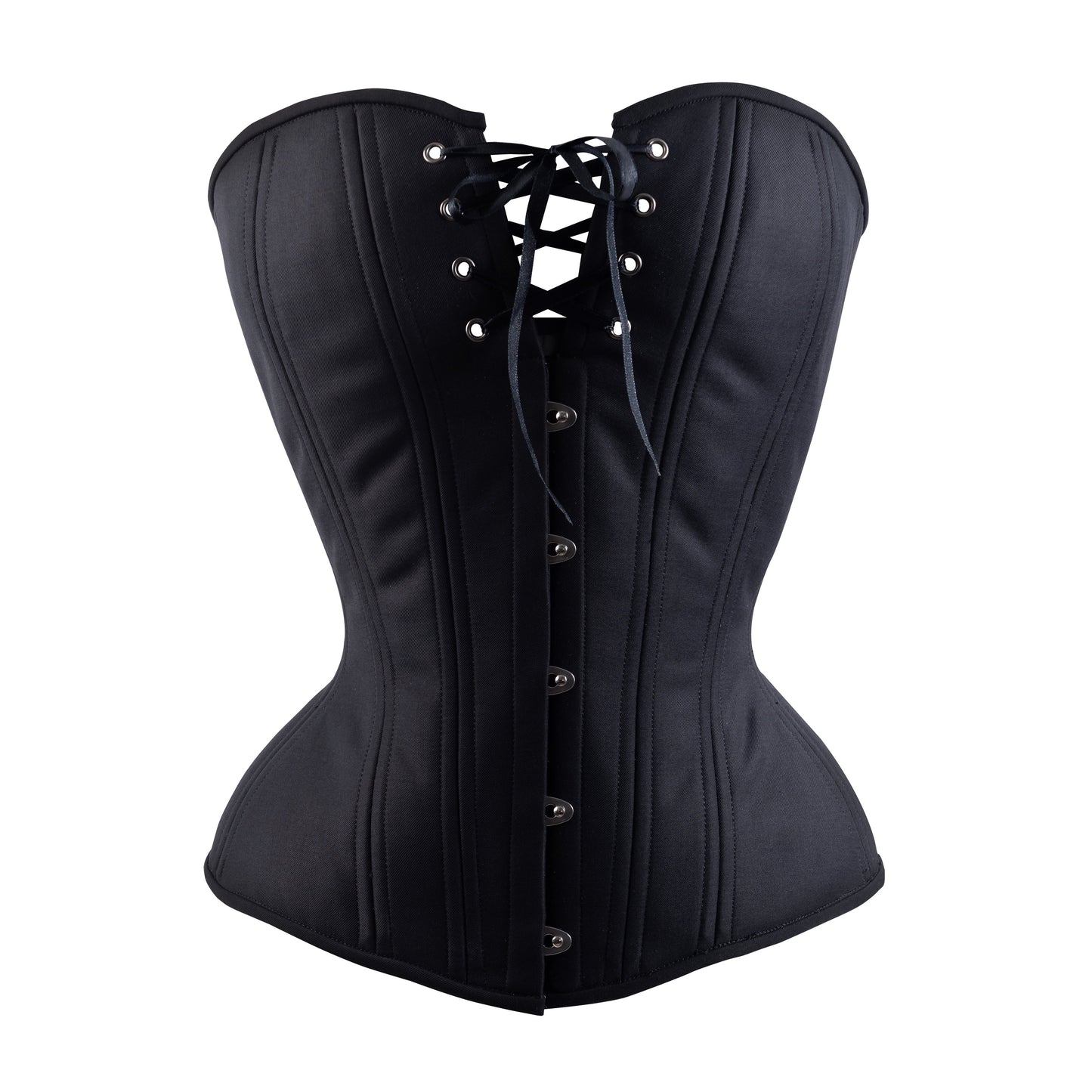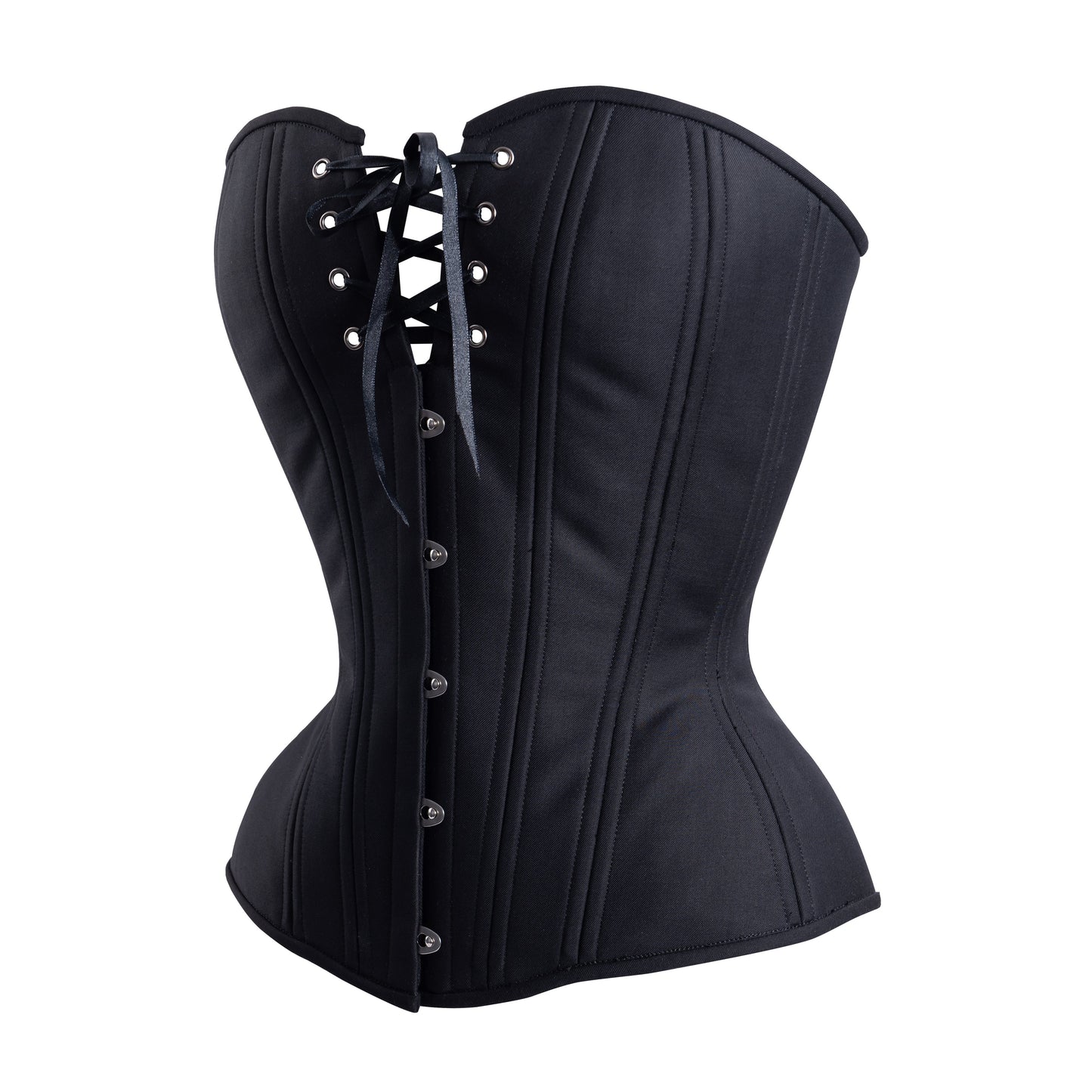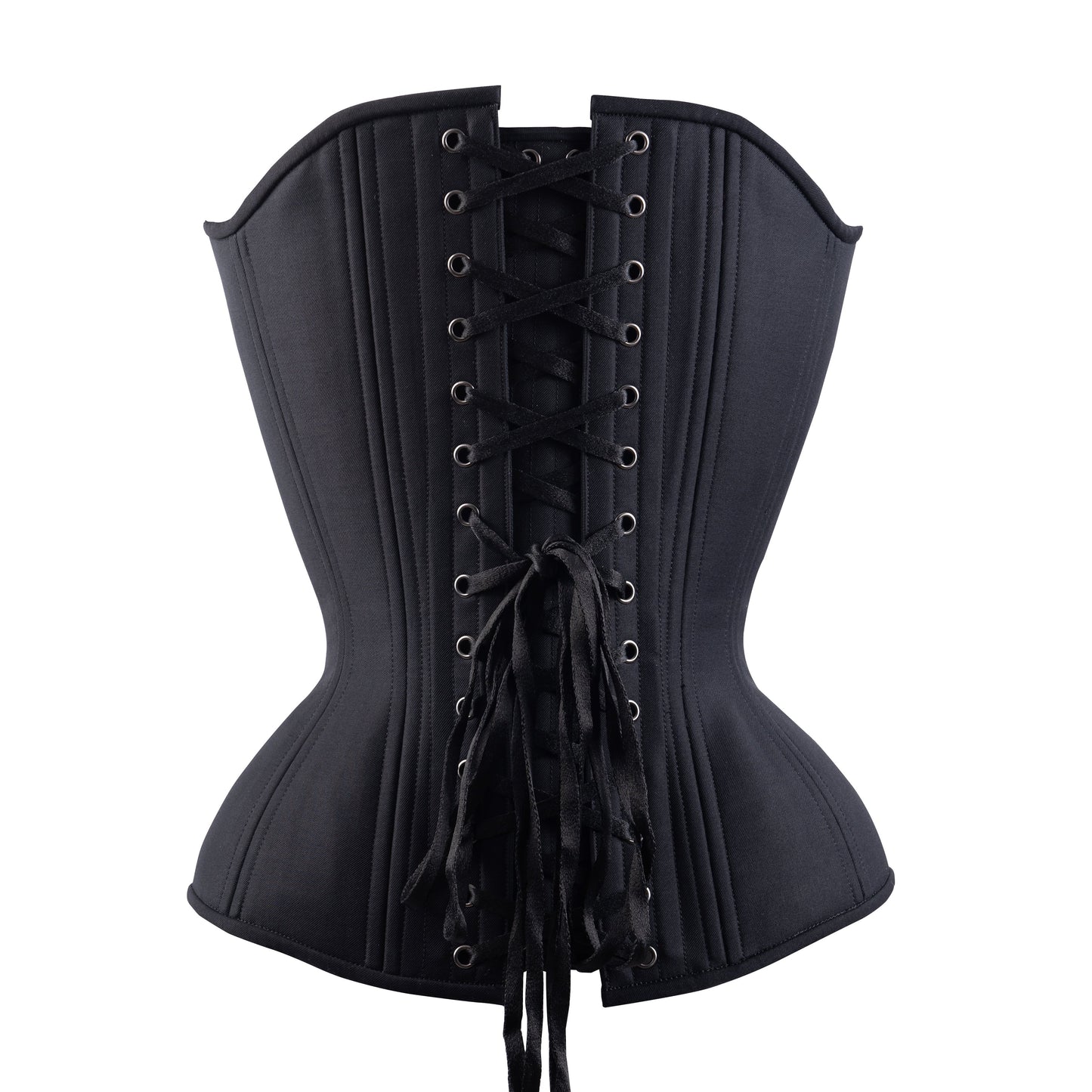 Sizes and styles are limited in Timeless Returns.
Our full selection of corsets and complete range of sizes are always available at Timeless Trends.com.